SALE!
🔍

QT8-15 good quality cement molds brick machine supplier
描述
QTJ8-15 good quality cement molds brick machine supplier
Product Description
1. we use big brick machine frame are thick-walled square hole!Customers own identification method: use or use hand knock voice!
2. PLC intelligent PLC control. Through the hydraulic station differential pressure valve and proportional valve, so the machine running, a brick stacker conveyor and power distribution effectively running.
Vibration box is the direct use of motor driven operation, no power loss, to achieve high efficiency
3. machine each part we do can tear open outfit design, with convenient installation and maintenance and replacement parts!And friction on the machinery and equipment parts are all alloy steel processing
4. we all four pillar of orientation is solid steel column!Recognition methods: weighing!And guide column surface are all chromium alloy to increase wear resistance to extend the service life!Recognition methods: see, touch.And we also all the guide inner sleeve on the guide posts for alloy steel, the other all equipped with dust-proof nylon ring on both ends of the guide sleeve, can save oil filling, prevent dust from entering the increase wear resistance and prolong life!
5.PLC touch screen after a rigorous treatment, wear resistant, durable
QTJ8-15 good quality cement molds brick machine supplier technical parameter
| | | | |
| --- | --- | --- | --- |
| Dimension of host machine | 4120×1620x2900mm | machine power | 40.75KW |
| Hydraulic pressure | 25Mpa | Vibration force | 100KN |
| Forming period | 15-20S | Main Vibration Form | Plant-form Vibration |
| The size of the pallet | 1000×850mm | Mixer model | JS750 mixer |
| Weight of the machine | About 10T | Vibration Frequency | Max.5500r/m |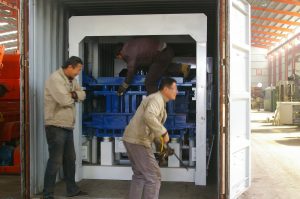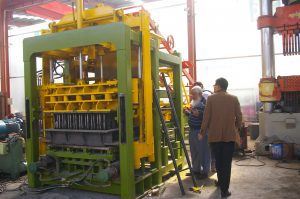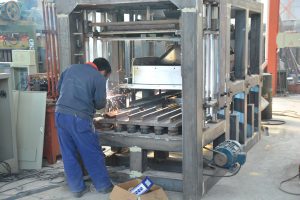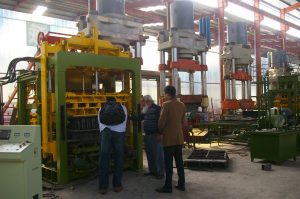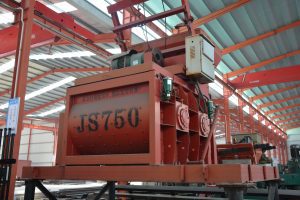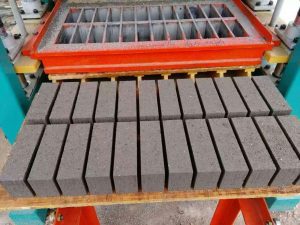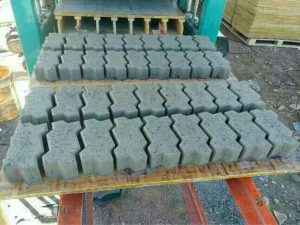 其他信息
| | |
| --- | --- |
| 重量 | 11000 公斤 |
| 尺寸 | 4120 × 1620 × 2900 厘米 |